Facebook Messenger and Instagram cross application Group Chat
Facebook has unveiled a slew of new Messenger and Instagram Direct features, including cross-app group chats, which allow you to participate in group discussions across the two apps, new group typing indicators to increase participation, and polls in your IG DMs. Instagram-Messenger cross-app group chats seem to be the most notable addition.
"Last year, we announced cross-app messaging between Messenger and Instagram. With this update, you'll be able to start group chats between your Instagram and Messenger contacts", stated Facebook.
It does provide a new wrinkle, and it's also another step in Facebook's larger messaging integration strategy. The update is a significant step forward in Facebook's efforts to improve the interoperability of its apps. You must opt in to access the cross-app communications, and Facebook claims that "over 70% of eligible Instagram users have updated to the new Messenger experience."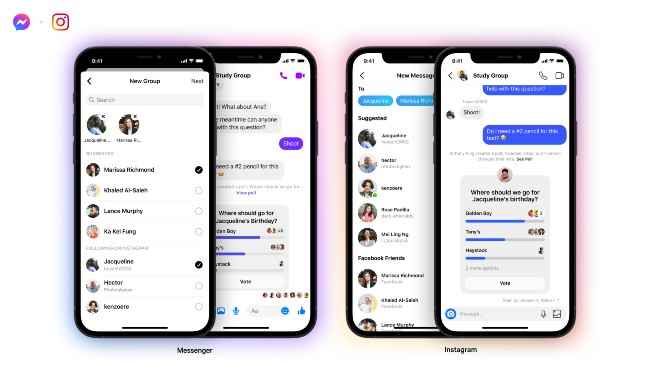 Other features coming to Facebook Messenger and Instagram group chats
In addition to cross-app group messaging, Facebook is also adding new features to the messaging apps. Users can now establish group chats with their Instagram and Messenger friends in addition to one-on-one talks. They can also customise the cross-app group chats by adding custom reactions and themes. Polls will be featured in Instagram group DMs and cross-app discussions. Messenger will now support group typing indicators, so you can see when numerous people are composing a message. However it is still not confirmed if the same feature will be available in Instagram groups too.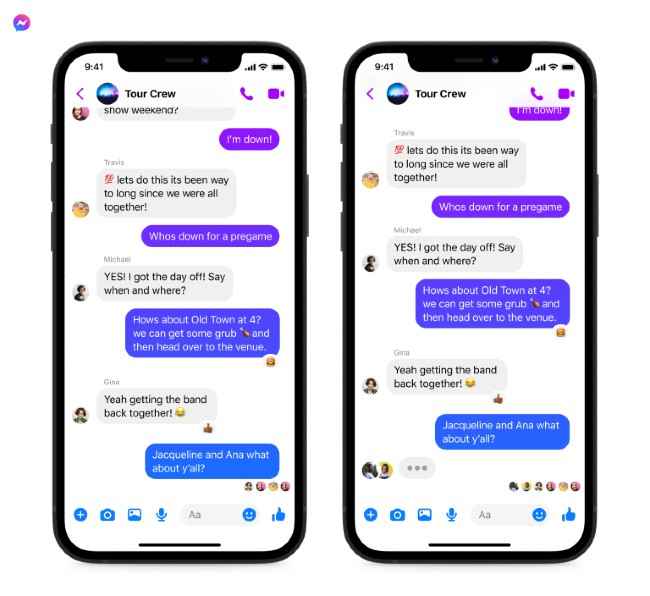 In addition to that, users may now also view videos from your Instagram feed with their friends using Facebook's Watch Together feature. Aside from the new integration capabilities, Facebook is also bringing expressive chat themes to Messenger and Instagram for everyone. It has introduced an Astrology art suite featuring new AR effects, as well as a Cottagecore chat theme.